PROGRAMME SPEAKERS POST-CONGRESS HOTEL SPAR SLOVENIA REGISTER
Steven Van Belleghem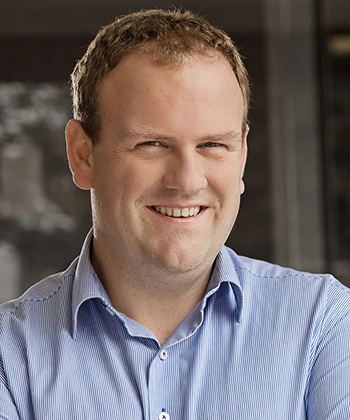 Steven Van Belleghem is an international keynote speaker. Over the past few years, Steven has given more than 1,000 presentations at events in over 40 countries. His core expertise is the future of customer centricity. The combination between customer-centric thinking, the latest technologies and the human touch is the guiding principle in Steven's stories.
Steven is an entrepreneur. He is the co-founder of inspiration agency Nexxworks and social media agency Snackbytes. As an investor he is also involved in the fast-growing digital agency Intracto and AI scale-up Hello Customer. Steven is also on the board of directors of Plan International. In addition to his entrepreneurial activities, Steven is also a part-time marketing professor at the Vlerick Business School.
Steven has authored four international bestsellers and has sold more than 120,000 books. His work has been translated into seven languages and he is the recipient of a variety of awards (most innovative marketing book, best marketing book, best international business book). He is a popular vlogger: his YouTube channel (www.youtube.com/stevenvanbelleghem) has racked up more than 1.2 million views.
---
Rory Sutherland – Vice Chairman, O&M Group UK
Rory is the Vice Chairman of Ogilvy, an attractively vague job title which has allowed him to co-found a behavioral science practice within the agency.
He works with a consulting practice of psychology graduates who look for 'unseen opportunities' in consumer behaviour – these are the very small contextual changes which can have enormous effects on the decisions people make – for instance tripling the sales rate of a call centre by adding just a few sentences to the script. Put another way, lots of agencies will talk about "bought, owned and earned" media: we also look for "invented media" and "discovered media": seeking out those unexpected (and inexpensive) contextual tweaks that transform the way that people think and act. It is a hugely valuable activity – but, alas, not particularly lucrative. This is because clients generally do not have budgets for solving problems they have not noticed.
Before founding Ogilvy Change, Rory was a copywriter and creative director at Ogilvy for over 20 years, having joined as a graduate trainee in 1988. He has variously been President of the IPA, Chair of the Judges for the Direct Jury at Cannes and has spoken at TED Global. He writes regular columns for the Spectator, Market Leader and Impact, and also occasional pieces for Wired. He is the author of two books: The Wiki Man and Alchemy, The surprising Power of Ideas which don't make Sense, published in the UK and US in March 2019.
Rory is married to a vicar and has twin daughters of 17. He is a trustee of the Benjamin Franklin House in London and of Rochester Cathedral.
---
Fons Trompenaars
Dr. Fons Trompenaars is recognised around world for his work as consultant, trainer, motivational speaker and author of various books on all subjects of culture and business.
He has spent over 30 years helping Fortune 500 leaders manage and solve their business and cultural dilemmas to increase global effectiveness and performance, particularly in the areas of globalisation, mergers and acquisition, HR, Managing Change, leadership development and digitalisation.
Listed regularly as one of the world's most influential, living, management thinkers, he has been awarded the International Professional Practice Area Research Award by the American Society for Training and Development. Fons was voted one of the top 20 HR Most Influential International Thinkers 2011 by HR Magazine.
He is also ranked in the Thinkers50 2011, 2013 and 2015 as being one of the most influential management thinkers alive. He was inducted in the Thinkers50 Hall of Fame in 2017 which salutes distinguished Management Thinkers and their contributions whose names and legacies are added to the ranks of those who have arrived before them. They are distinguished thinkers who have all made a lasting and vital impact on how organizations are led and managed. They are the giants upon whose shoulders managers and leaders stand.
---
Chieh Huang, CEO of Boxed.com
Chieh Huang is Co-Founder and CEO of Boxed.com, a company that is disrupting the wholesale shopping club experience by enabling you to shop for bulk-sized items online or via mobile app and have them delivered directly to your door. Forbes Magazine has named Boxed one of the next "billion dollar startups."
Started in Huang's garage 5 years ago, Boxed now has hundreds of employees in facilities all over the United States. Since the garage, the company has sold hundreds of millions of dollars of products and has raised over a quarter billion dollars in funding to date.
Huang's personal honors include being named to "Bloomberg 50", Bloomberg Businessweek's 50 people to watch in 2018, to National Retail Federation's list of People Shaping Retail's Future, as one of Crain's 40 Under 40 and Goldman Sachs' list of "100 Most Intriguing Entrepreneurs." In addition, Entrepreneur Magazine included Chieh on their list of "The 50 Most Daring Entrepreneurs."
You can read more about Chieh's story in People Magazine's profile of him for their "American Dream" series, tracking his growth from humble beginnings to running a fast-growing online retailer. You can also catch more of him at TED.com delivering a talk about his lifelong battle against micromanagers.
---
Lecyca Curiel, Generation Z expert
Lecyca Curiel is a keynote speaker and strategic foresight researcher for WHESTON, which is an international think tank on future human behaviour. The organisation asks questions about future human behaviour including "How is the world changing?", "How can we expect human behaviour to change?" and "What does this mean for the strategy of organisations?" at global organisations and conferences.
Lecyca is currently a student enrolled in a trainee program to become a presenter for the De Persgroep which is an international media company. She is also an ambassador for the non-profit organisation IMC Weekendschool and an intern at the Women2Women international Leadership Conference in 2016 and 2017.